We recommend building your website with WordPress. For a new website design or even a redesign of your current website WordPress allows you to customize almost everything.  We think 5 pages including a home page, about page, a testimonials page, and a contact page with an email form plus a blog page will set you up to succeed.
And we will even give you a class on how to edit and run your own site once all is said and done!
Custom Website Design
We know every person and business is unique therefore website should be unique as well. Making the website is your signature to separate you allow you to cut through the noise. SDM has been building customized websites for local business creating responsive, easy to navigate, beautiful sites.
We work closely with you to integrate your vision and branding into your website's look and feel. We also ensure that all on-page SEO is done with the most relevant knowledge in the field.
We are seeing handheld devices becoming the new navigation system helping people in those micro moments. Desktop computers are still beloved and used. We make sure our websites are well designed to bridge the mobile friendly and tablet world so we can keep your customers engaged no matter where they are or what they are doing.
We offer many services and we know that selling your products online is becoming more relevant every day. If you would like to sell your products or services online, we have got eCommerce expertise. We can offer a variety of solutions from  WooCommerce and Shopify as a solution to get your digital store dialed in and open for business. We will work with you to develop an online retail strategy to set your digital store on the right path to grow.
If you are looking for a brand new website or just an overhaul of your old one we can help. Making your website current and more suitable to you and more stylish using the most up-to-date online strategies will help you winning your customers over and creating a competitive digital solution tailored specifically to your business.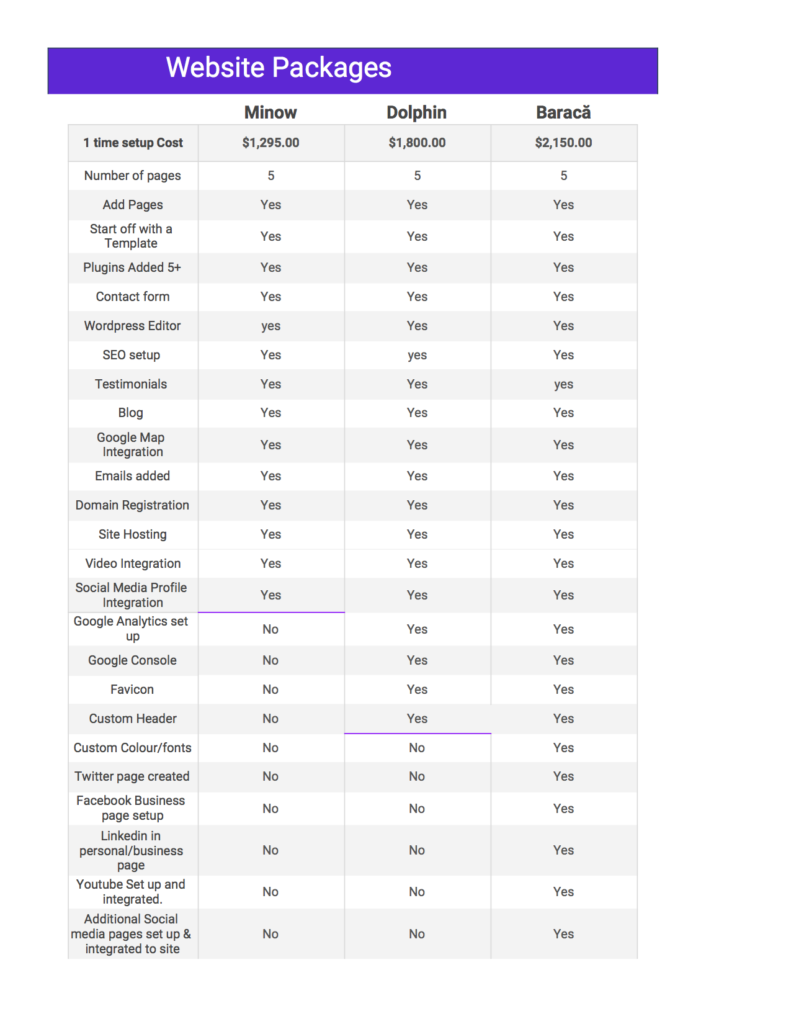 Check out our Monthly Website Packages
If a customized website is a little beyond your means,
Get Started with a Free Consultation
We'll go out for Coffee
And don't forget we also have monthly maintenance packages where you can hire us even if your site is already complete but you want the help.